A Logmore QR code is capable of holding a lot of data.

However, when a logger isn't scanned for a long time, there's more data than one QR code can hold. In this case, a "full" QR code is "archived". We call it History QR Code.

In this article, you will learn how to can scan History QR Codes and upload missing data to Logmore Cloud.
How to scan History QR Codes
How to find out if the logger has History QR Codes?
History QR Code yellow notification screen
Quick guide to scanning history QR codes
Click the button on the logger twice

.

The screen updates and History #01 are shown on the screen above the QR code.

Scan this history QR code with your smartphone.

Click the link that appears on your screen after scanning. Now the data from this history QR code is uploaded to the Cloud.

Click the multi-use button once to access the next history code, History #02.

Scan the second code and click the link. Continue until all history QR codes are scanned and uploaded to the Cloud.

When there are no more history QR codes left, you will see the End of history. Returning live screen. Click the button once to return to the normal view. All missing data is uploaded.
Download the guide attached for more details or check the detailed instructions below.
When is it time to check for History QR codes?
How to find out that you have gaps in your data? In Logmore Cloud, check the Mission's individual page and look for: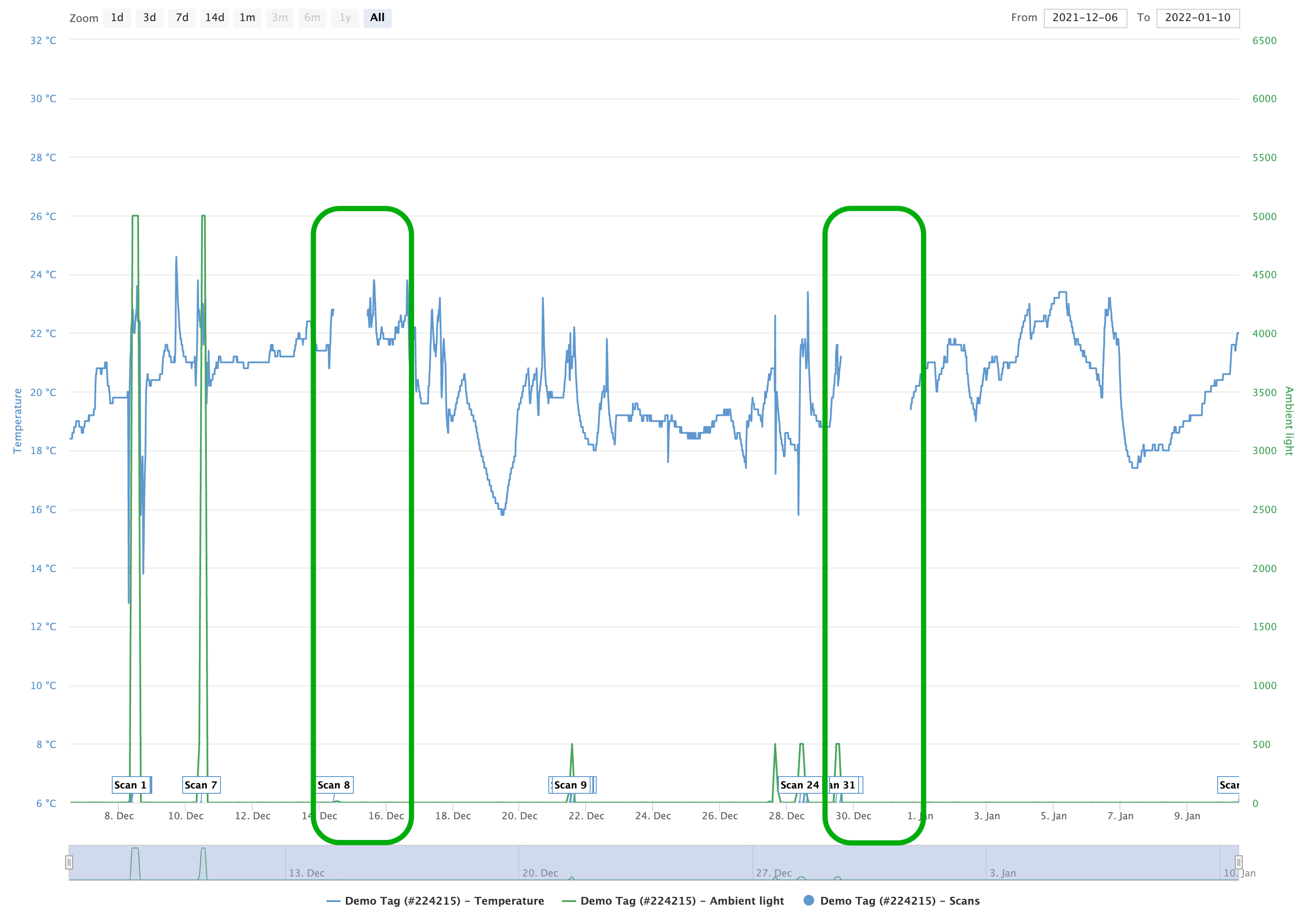 a message saying Incomplete data

The data is not lost when a QR code is filled. Instead, old, "full" QR codes are safely stored as history QR codes on the data logger.
Note that the incomplete data issue might also occur if the logger itself (not the external probe) was stored in low temperatures (below +2°C). Being in cold temperatures might have prevented the screen to show the most recent QR code. You need to warm the logger and click the button to update the screen. Check the guide here.
History QR code notification
After scanning the QR code for the first time, the following notification is shown in the scanner, if history QR codes have been produced.
Contact support@logmore.com to enable this feature.