Logmore Scanpoint is a 2D barcode scanner built for the operational employees in the warehouse to speed up and automate the following processes:
✔️ Attaching logger to a Mission
✔️ Creating Mission from Mission Templates
✔️ Connecting a unique tracking ID or air waybill to a Mission
✔️ Receiving shipments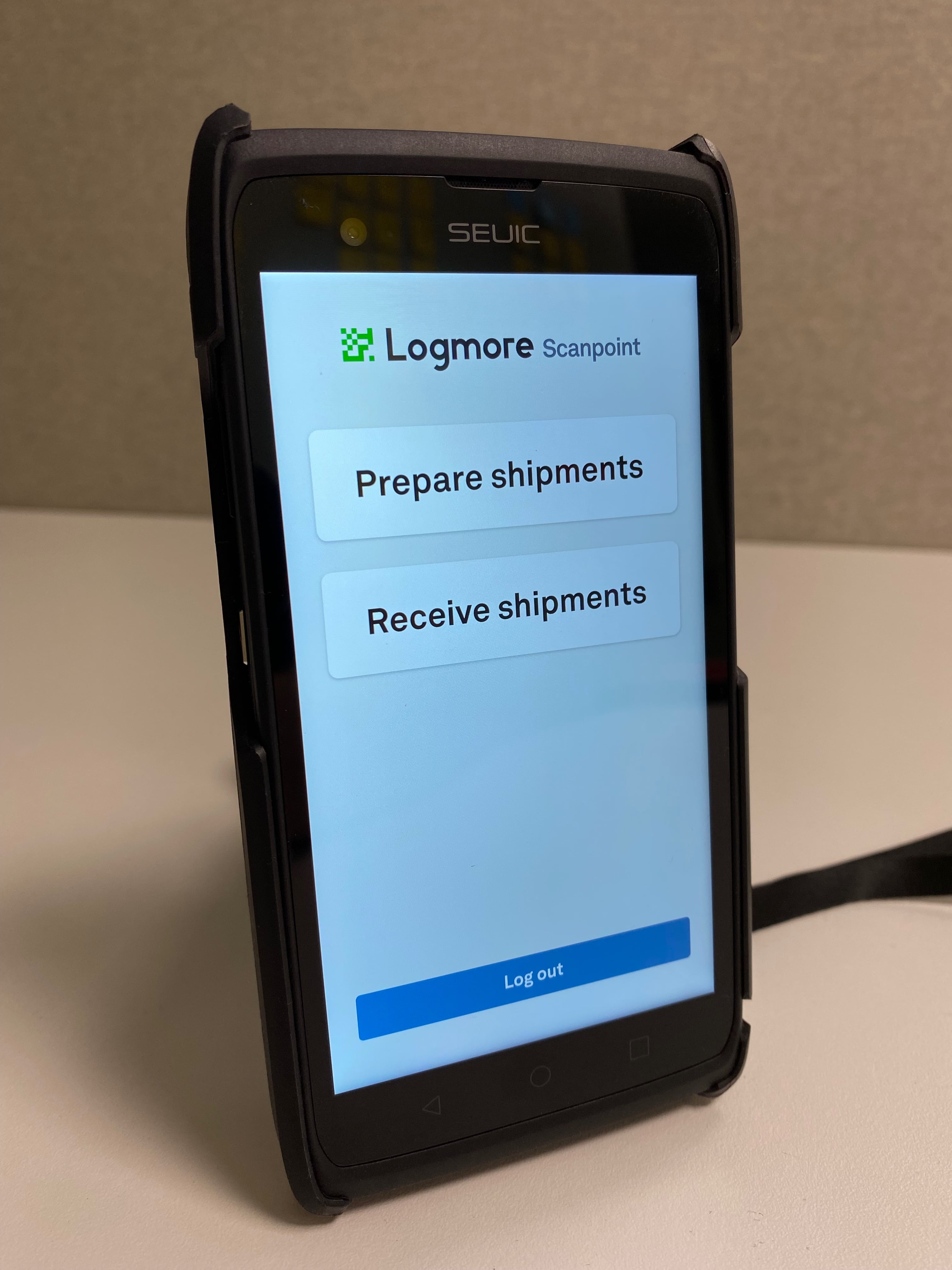 For more steps required to start using Logmore Scanpoint check this article.
Select Prepare shipments from the Scanpoint's Home menu
Choose a suitable Mission Template and set the mission start delay
Scan a tracking ID or air waybill and a Logmore logger
Save this mission
Continue scanning if you want to create missions with the same template
Check this guide for more details.
Select Receive shipments in the Home menu
Scan a Logmore data logger to upload data to the Cloud
Click End the mission, if needed
This article provides you with more details on receiving shipments using Logmore Scanpoint.
Check this video to see the Logmore Scanpoint in action.