Any laser barcode scanner can be used for scanning Logmore QR data loggers with the Scanning with a PC / Mass scan function. The primary methods of connecting a barcode scanner to a computer at the moment are USB and Bluetooth.
USB Scanners pros and cons
USB scanners provide reliability while limiting mobility. If you have a USB-connected scanner, you may not be able to move around a warehouse, scanning QR data loggers. However, scanning at a specific workstation can almost be guaranteed to be effective.
We have personally tested and found to work Opticon L-46X. Let us know which scanner you're using successfully so that we can add it to the list.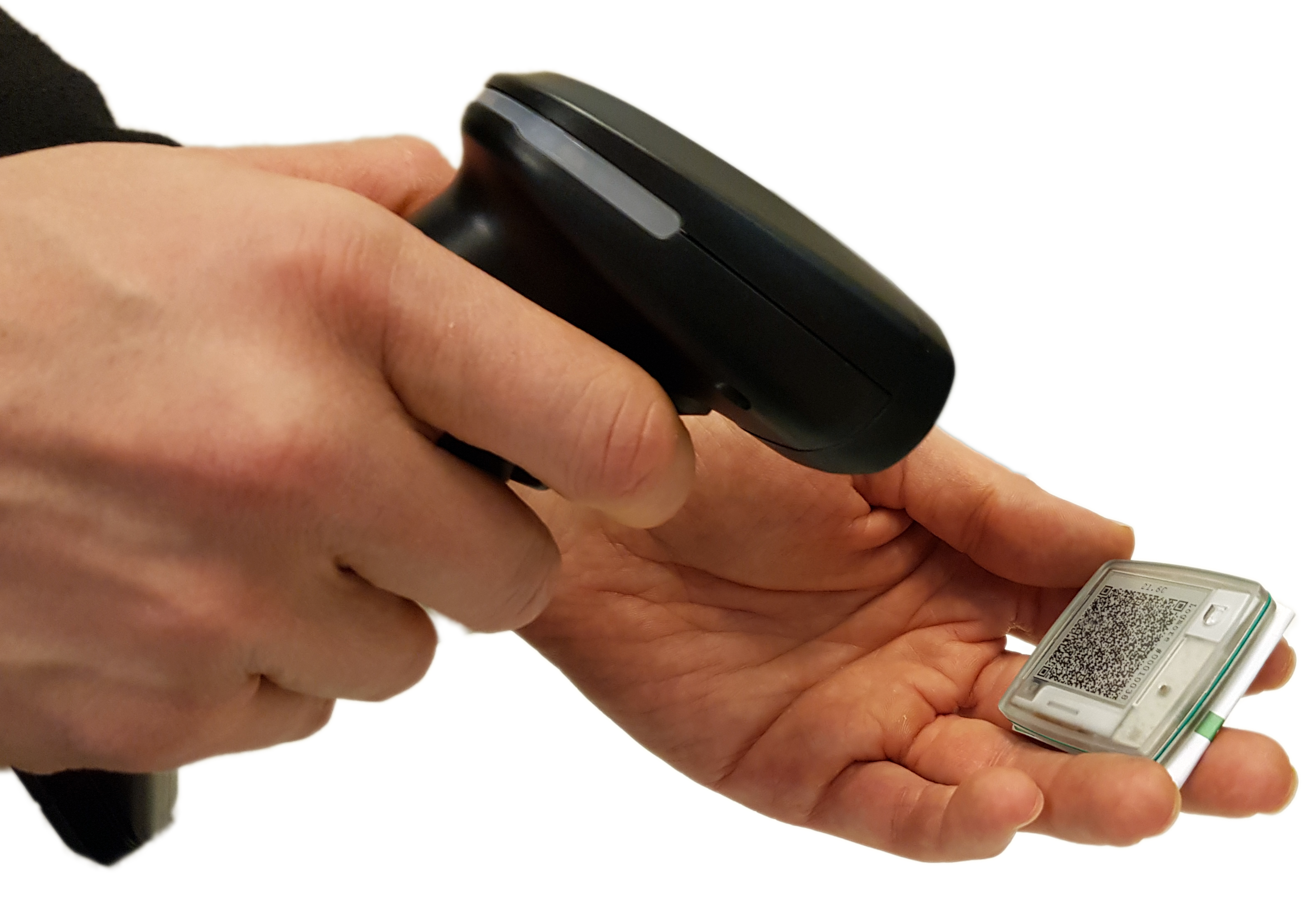 Bluetooth Scanners pros and cons
Bluetooth scanners sacrifice some of the reliability for mobility. As long as the Bluetooth connection is steady, the scanner can be used in a wider area and from almost any position imaginable.
Logmore Scanpoint
Logmore Scanpoint is a 2D barcode scanner built for the operational employees in the warehouse to speed up and automate the sending and receiving shipments without a PC. It combines the reliability of a USB scanner with the full mobility of Bluetooth scanners, designed to seamlessly work with Logmore loggers and Cloud.