Logmore Cloud is a place where the data loggers measure is analyzed and stored.
To have access to the data, you have to be a part of an organization.
Note: If your company is already using Logmore, contact a person responsible for it in your organization.
An organization is created by Logmore when the ordered loggers have been shipped. After it, the first account in the organization can invite other users.
How to invite a new user
1. First, access the Organization tab from the settings in the top right corner of the Cloud.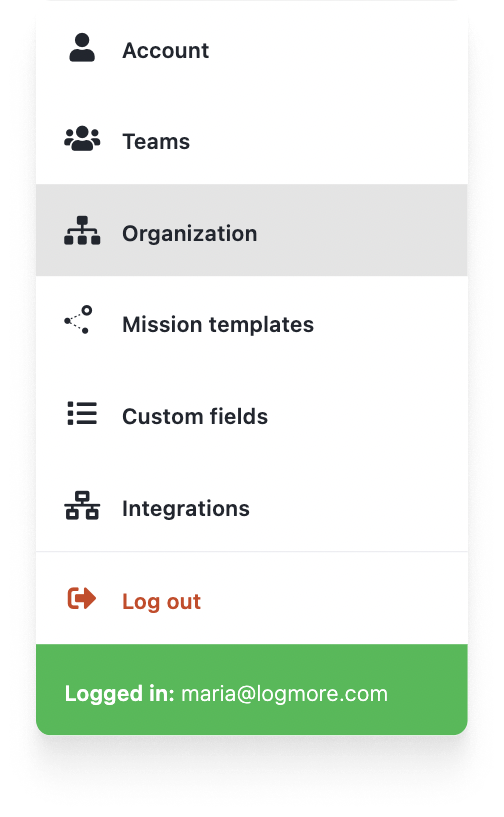 2. Press the Invite user button. Type the user's email and select a team (read more about teams creation).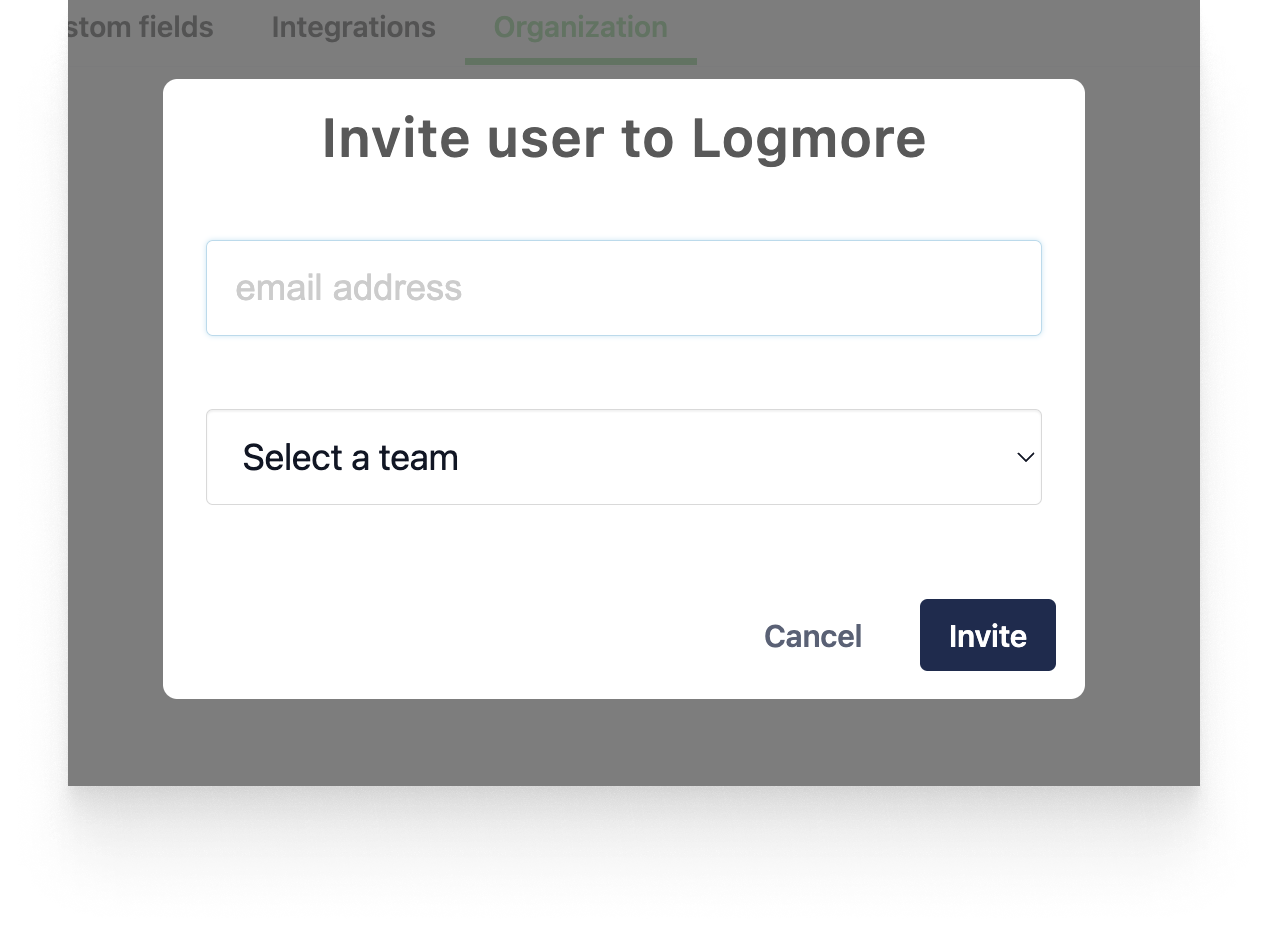 3. After it, the new user will receive a welcome email and an activation link. Done!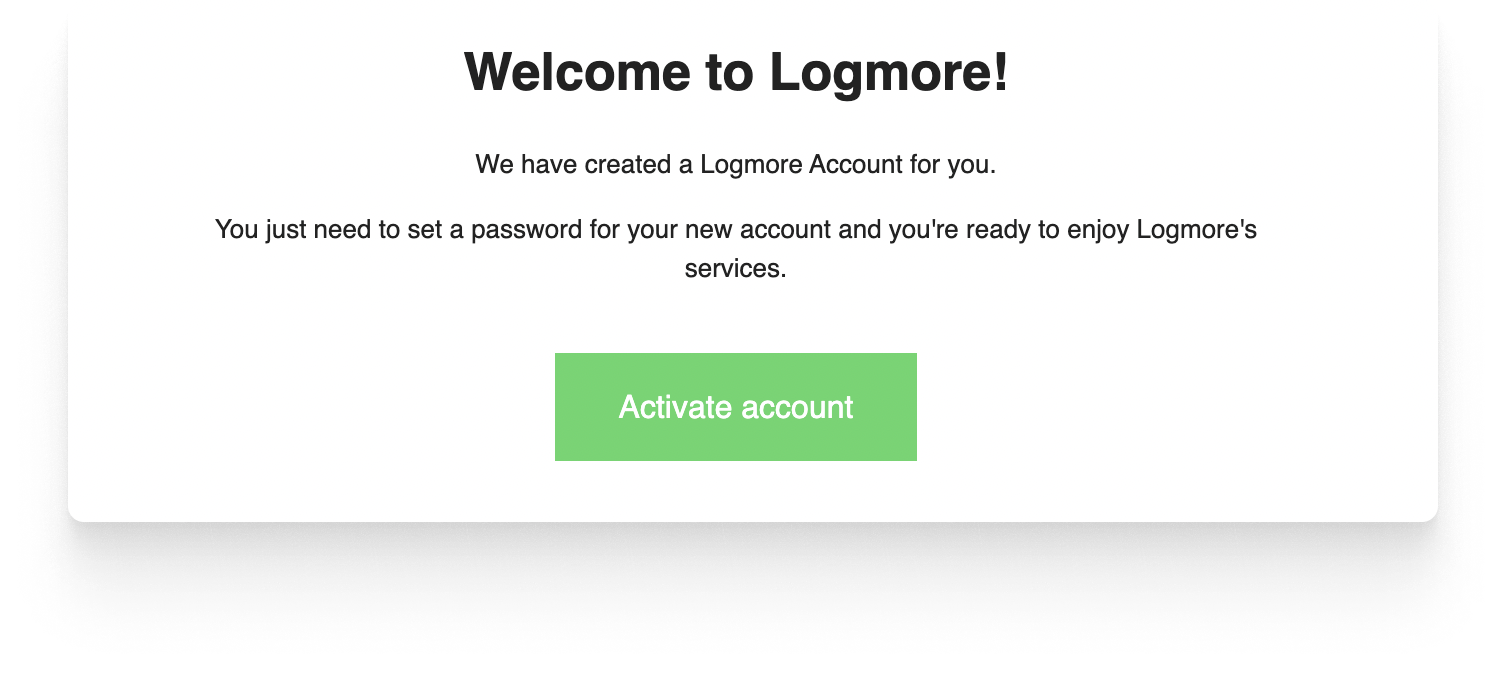 If you have any troubles inviting users, please contact support@logmore.com.