The battery used is a normal widely used "Lithium Coin" battery, and once the battery life is over, the logger won't be functioning. We recommend you recycle Logmore loggers.
The battery life of a logger varies depending on the actual measurements the logger records. On a 15 minutes measurement interval, the average battery life for the Logmore logger is 4 years. However, data-intensive use can shorten the battery life.
For more details about changing the logger configuration and its measurements, check this guide.
Use Logmore Battery calculator
You can estimate the battery life using Logmore Battery calculator available at web.logmore.com/batterycalc. Comparing various settings and how they affect the battery life helps you find the best configuration and estimate the logger's lifecycle.
Go to

web.logmore.com/batterycalc

.
In the Settings, fill in the measurement interval for active sensors (depends on your logger's model and monitoring needs) and the screen update interval.
The Result section will show you the estimated battery life under different temperatures — 20 Celsius and 4 Celsius.
As you can see in the example, constant operating in cold temperatures lowers the logger's lifecycle for 15 months.
Changing temperature and light logging interval to 5 minutes and the frequency of screen update to 10 minutes decreases the battery life to 2.5 years.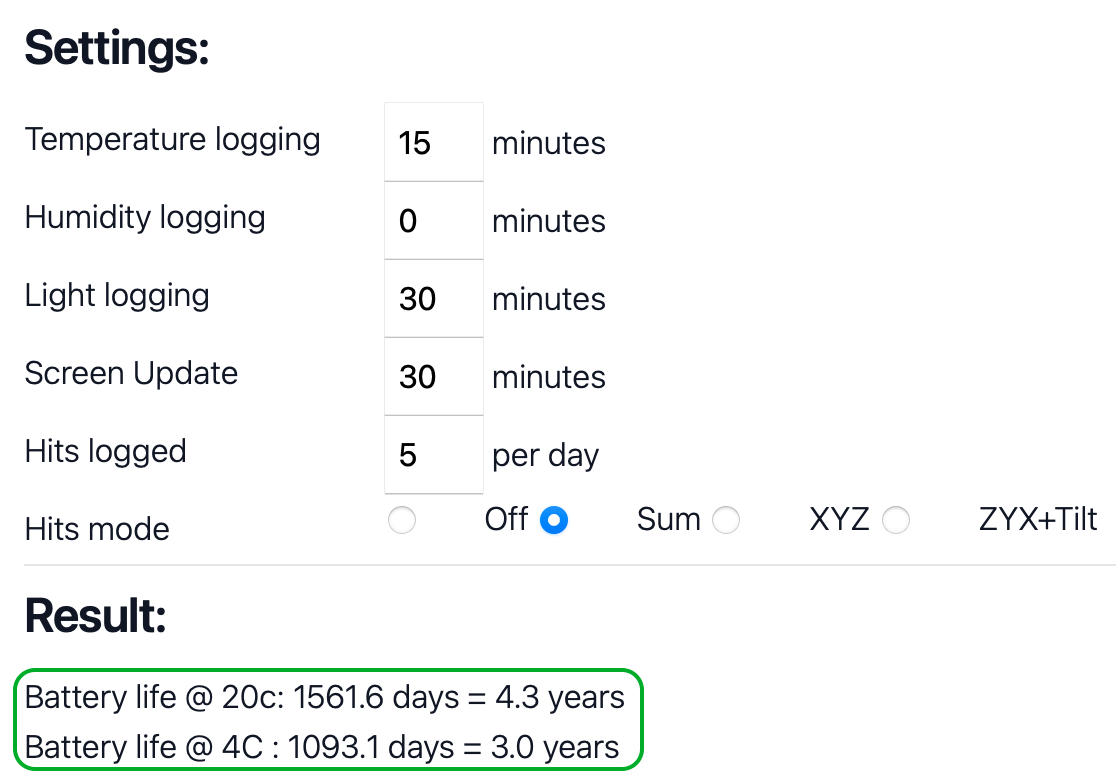 vs.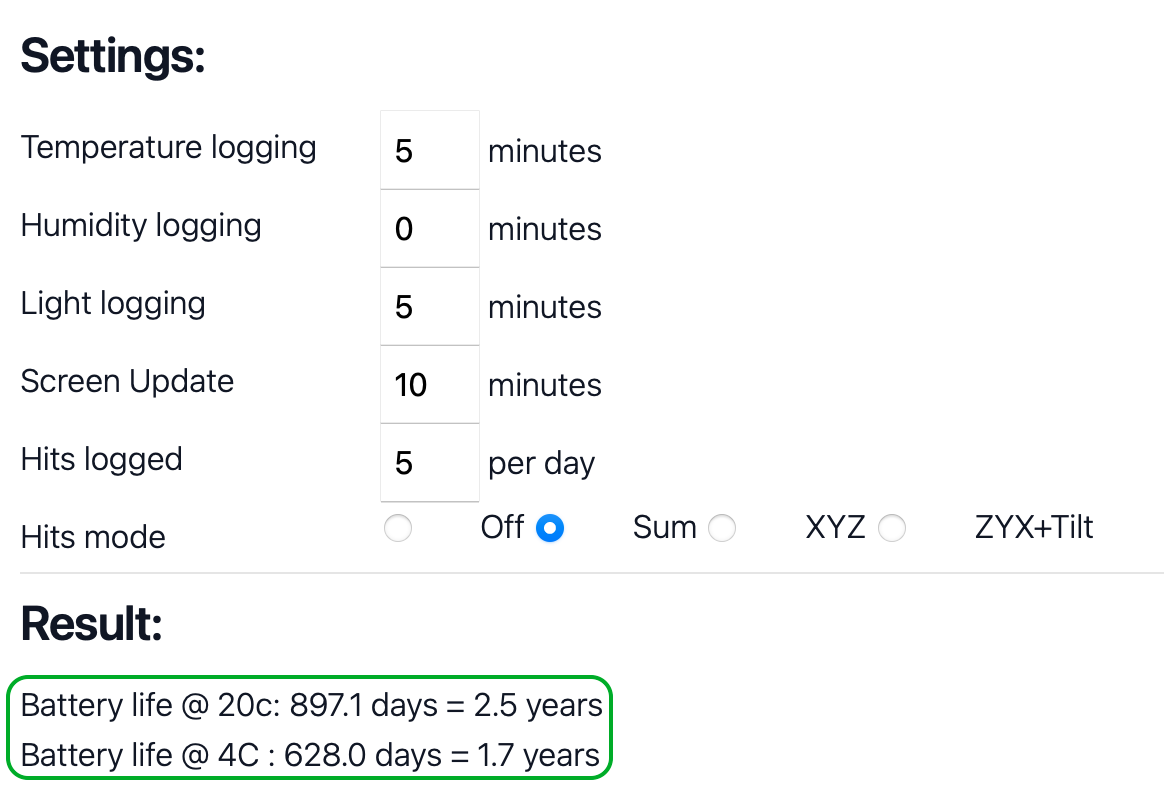 Logmore calculator will also help you estimate the amount of data fitting in one QR code. Knowing the amount of data fitting in one QR under a specific measurement interval will help you predict and prevent generating history QR codes — check this article for more details.
Enter battery saving mode and change configurations
You can change the configuration of your logger so that the screen is refreshed less frequently. Measurement intervals can also be adjusted manually for your loggers one by one.
Switch the battery saving mode on or configure the logger's settings in the Logger Configuration settings — this guide walks you through the logger configuration process.