Accessible reports are vital, whether you need to be able to present the data internally in your organization or to public authorities.
Each Mission has an automatically generated PDF report that contains:
Shipment details
Alert overview
Sensors overview
Graph with measurements
Detailed alerts and comments (page 2)
Locations of the scans on a map (page 3)
Mean Kinetic Temperature (page 4)
To download the report:
Go to the Missions page (on the left navigation panel).
Select the Mission you need the report for.
Click Options.
Select Download PDF to download the file immediately to your device.

After the report has been generated, it will automatically download to your laptop.

Select Send PDF report to email to forward the file to your or someone else's email.

Choose the timezone that will be used in the report from a drop-down list.
Write the recipient's email in the box and press Enter or Space on your keyboard.
Add as many recipients as you need.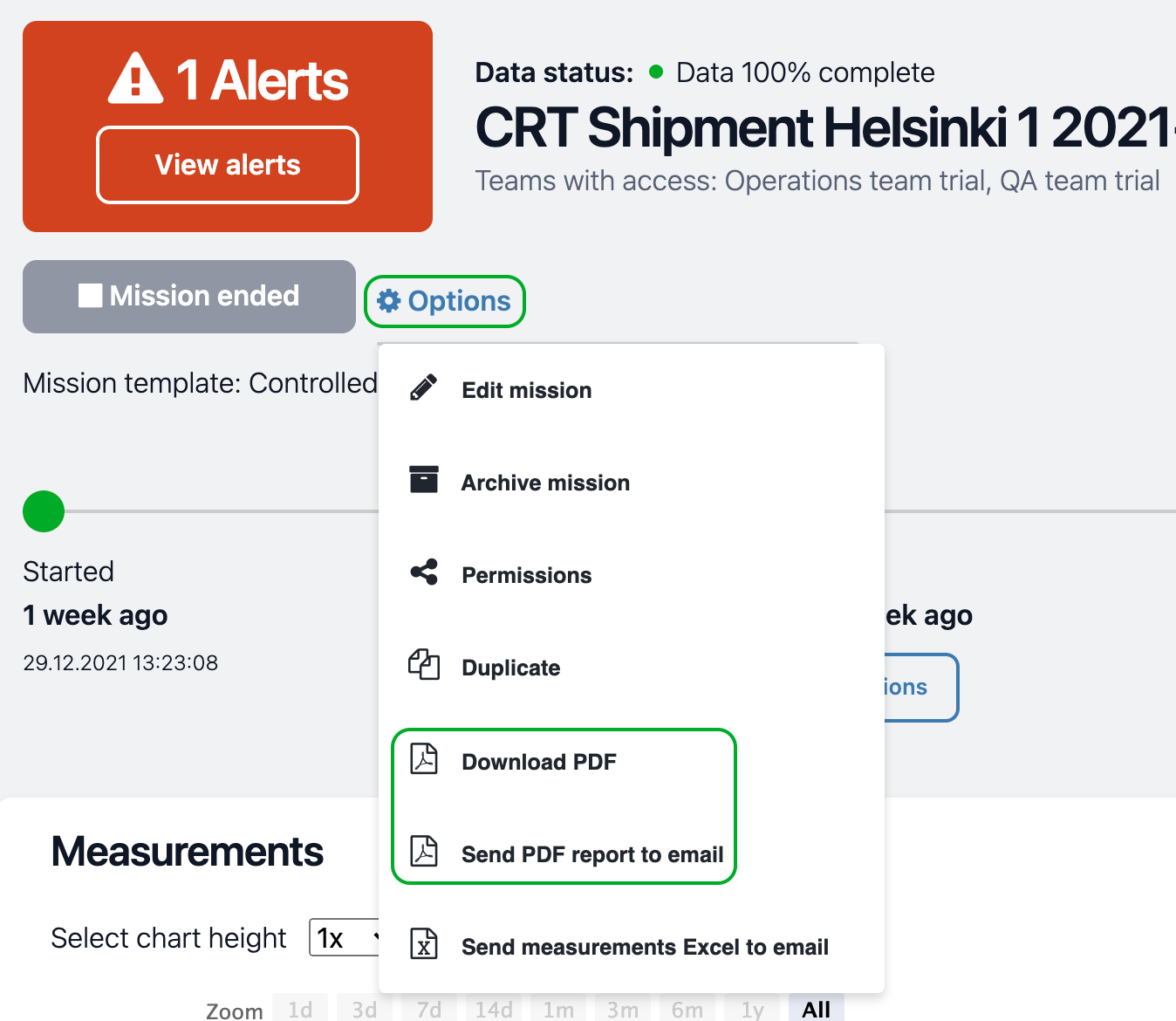 Examples of the reports with and without alerts: