Once you've received your loggers, it's time to activate them. Only after activation the logger starts recording measurements, and it stops with the end of its battery lifetime. An activated logger has a QR code on its screen.
Activate the logger
Press the multi-use button — a U-shaped button on the top right corner.
When you see a QR code filling the screen, the logger is activated. It will start recording data immediately.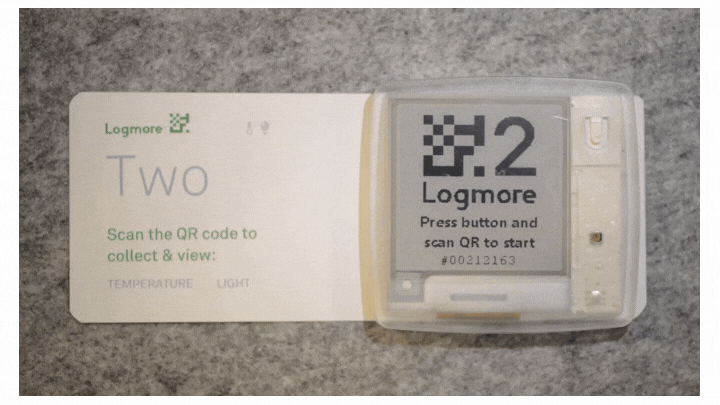 Scan the logger and link it to your team
Complete this step if your loggers have not been connected to your team by Logmore admins.
Log in to your Logmore Cloud account (web.logmore.com) from your smartphone. Make sure your smartphone is connected to the Internet.

Scan the dynamic QR code on the first data logger with your phone's camera.
Certain Android smartphones might require an app to scan QR codes. We recommend using our free Logmore QR Scanner App.

Press the notification link that appeared on your screen once the logger had been scanned.
This step will look different on iOS and Android devices.

Allow your phone to share location when asked.

A screen will appear asking you to add the logger to your team. Choose the team you've just created. Press Confirm.

Now the first logger is connected to your account! Press Continue.

Connect all other loggers to your team in the same way.