Once you've purchased a subscription, you will get an email with an activation link to your Logmore account. Now it's time to activate and set it up!
Activate the account
Click on the activation link in the welcome email from Logmore. It will bring you to Logmore Cloud, where you can set up your password.
Don't forget to verify your email address by clicking the link in a follow-up email.
Log in to the Cloud with your details.
Create your first team
Go to Settings in the top-right menu and select Teams.
Click +Create a new team and enter the main team's name.
This step is essential for linking loggers to your account that you'll do next.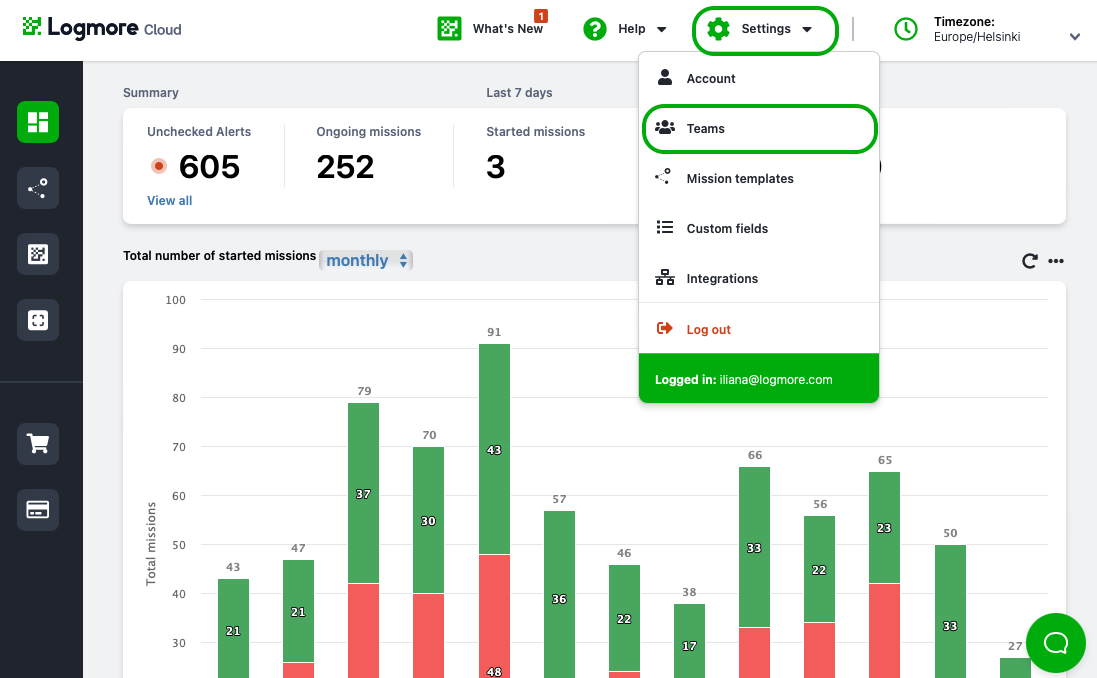 Configure Settings
In Settings —> Account, you can configure the following parameters:
your default team
timezone (it will appear on your reports)
preferred temperature unit (°C or °F)
Save these settings and re-login for the changes to take effect.